The Free Market and Football: Money, and the Stink of Corruption.
The Qatar World Cup is the result of a rotten process. Eric Cantona: "It's only about money and the way they treated the people who built the stadiums, it's horrible".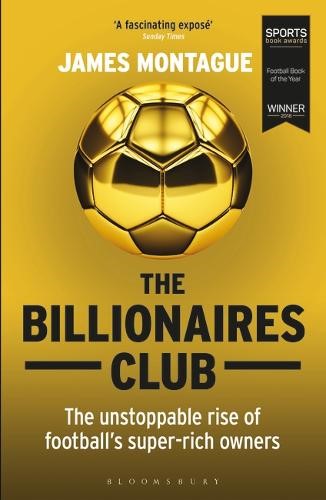 Soccer, or Association Football as it is known, started as a local game which involved many people in communities as players and spectators. Local teams were organised into Clubs, which had their own organisations, playing fields and pavilions.
Over time, some clubs thrived and enlarged their zones of influence; and even became associated with towns and cities. So, Liverpool Football club grew to be a mighty organisation, originally associated with that city, and as radio and latterly television prospered, so did the elite football clubs. Financial deals with TV companies enabled clubs like Liverpool to prosper mightily and purchase the best players on the market. So, behind the elite players was a massive international market. Players are represented by agents who "push" their clients and seek the best deals and a whole infrastructure of money and legal deals, often invisible to the average supporter, has come to infest the larger clubs.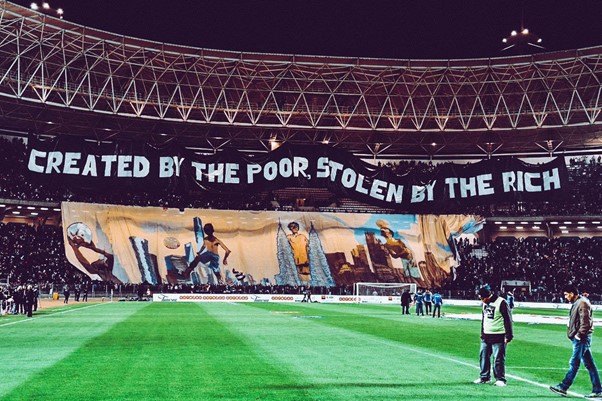 Hnter the free market
In 2020 it emerged that Europe's top clubs were planning to establish a super league, members of which would be the richest clubs which would play each other. Clubs rich enough to be members of this super-league would have the right to become permanent members, and would only leave if they failed stringent financial criteria.
This is the epitome of the Free Market at its most extreme The Super League would leave behind the whole infrastructure of community football, drawing to the elite clubs money from the market through TV, financial deals and huge publicity. This is classical free market at its worst. The rich prosper, the poor become more and more deprived, and some fall into destitution.
This proposal failed because of a massive uprising from football supporters. But this is what happens in Free Market economies – and it is also occurring in football in free market economies. The rich (top wealthy clubs) suck sustenance from the poor, some of which survive as a result of some wealth "trickling down " and some of which fail for lack of players, facilities and cash.
Hope for the future
Community Football to the fore!
In Britain, currently a suffering from the free market, in which a handful of enormously rich clubs dominate, a review led by football supporter and co-ordinated by a member of parliament, is proposing setting up an independent Regulator which can enforce a better flow of funding throughout the football pyramid. This would create a healthy dynamic in which supporters from across the entire football system could have a say in how the industry was managed for the benefit of the majority, and not simply for the directors and owners of the monied elite.
There are examples of how to manage the football industry better;
"The German spectator traditionally has close ties with his club," Borussia Dortmund CEO Hans-Joachim Watzke said in 2016. "And if he gets the feeling that he's no longer regarded as a fan but instead as a customer, we'll have a problem." The 50+1 rule guards against this. In short, it means that clubs – and, by extension, the fans - hold a majority of their own voting rights. Under German Football League [DFL] rules, football clubs will not be allowed to play in the Bundesliga if commercial investors have more than a 49 percent stake.

In essence, this means that private investors cannot take over clubs and potentially push through measures that prioritise profit over the wishes of supporters. The ruling simultaneously protects against reckless owners and safeguards the democratic customs of German clubs.
Football is part of society, and a good society is set up to benefit all its members. Let football become an example to us all!!