Social Enterprise and Learning
This is a tale about two organisations – one with international scale – the other with its roots in a local community. But each of them is founded on the same values.
Both are Social Enterprises
One is local and currently based in Ipswich, a town in the East of England

The Other is a long-established enterprise founded on the ideas of Lord Michael Young, founder of the Open University and the Consumers Association. The School for Social Entrepreneurs has been offering Action Learning programmes In the UK and India for more than 20 years. It has been responsible for helping more than 7000 "Fellows" to set up their own social enterprises.

What do social enterprises do?
Social enterprises are businesses. Like any other business, they seek to make a profit and succeed commercially. But how they operate, who they employ, how they use their profits and where they work is transforming lives and communities across the UK and around the world.
Social enterprises work in every sector of the UK economy, creating and trading consumer products and services, providing local community resources, running creative agencies, arts organisations, recycling projects, cafes and restaurants, cleaning services and waste management companies. Social enterprises also provide high quality public services, and as many as a third of community healthcare providers are social enterprises.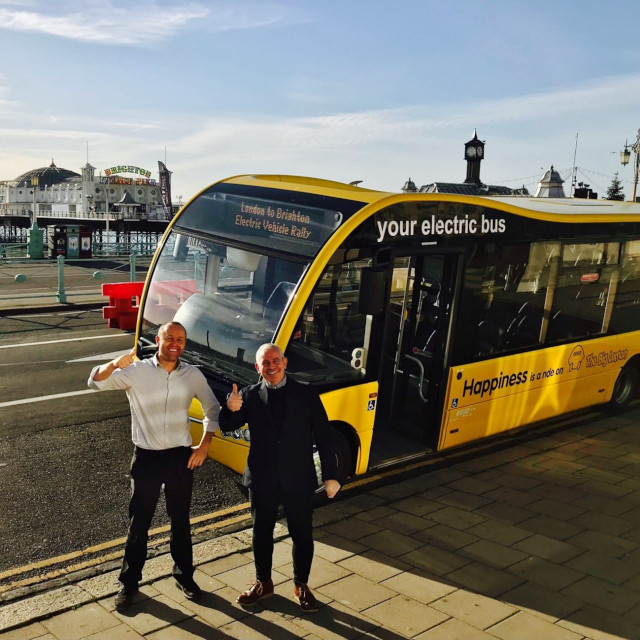 From buses to coffee carts
Social enterprises are combining commercial success with real social and environmental impact – from larger UK-wide enterprises supplying goods and services to businesses, the public sector and the public to smaller enterprises that make a transformative difference to communities and to the lives of disadvantaged people.
There are coffee shops that create meaningful jobs for people who are homeless, bus companies powered by solar power, health care providers opening up affordable supermarkets to tackle food poverty, and film companies focusing on training diverse young talent – Social enterprise is everywhere and it's a growing force for good.
Here a few examples of the diversity of the UK's social enterprise sector:
To be a social enterprise a business must
have a clear social or environmental mission set out in its governing documents and be controlled in the interest of that mission
be independent of state or government control, and earn more than half of its income through trading
re-invest or donate at least half of its profits or surpluses towards their mission
be transparent in the way they operate and the impact they have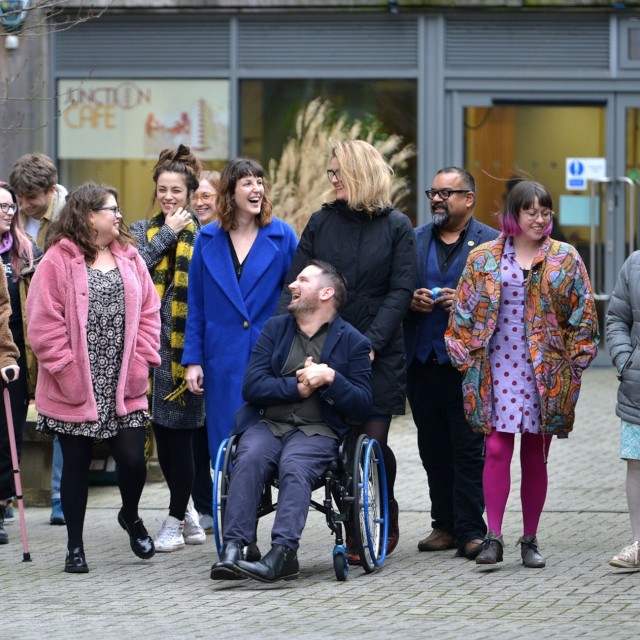 The two organisations highlighted use Action Learning as their major Strategy… What is Action Learning?
Action Learning is a highly practical and cost-effective group-coaching methodology. In our view, it is one of the best ways for businesses and organisations in the 21st century to truly develop, engage and retain their workforce.
"We learn most when faced with a real problem which we are obliged to solve."
Adopted by organisations all over the world, from SMEs to global corporations, Action Learning has the power to positively disrupt fixed organisational cultures, get to the heart of real underlying issues, and offer an inventive way to approach and resolve those issues.
Action Learning brings small groups of people together from different areas of your business to solve real issues in real time. It is most effective when there is the appetite and receptiveness for real transformation or cultural change.
Why Choose Action Learning?
From healthcare, engineering and the arts, to education, charities, social enterprises and manufacturing, organisations from all sectors are using Action Learning to:
Improve existing training programmes
Implement a new strategy
Develop individuals and senior leaders
Embed learning into an organisation.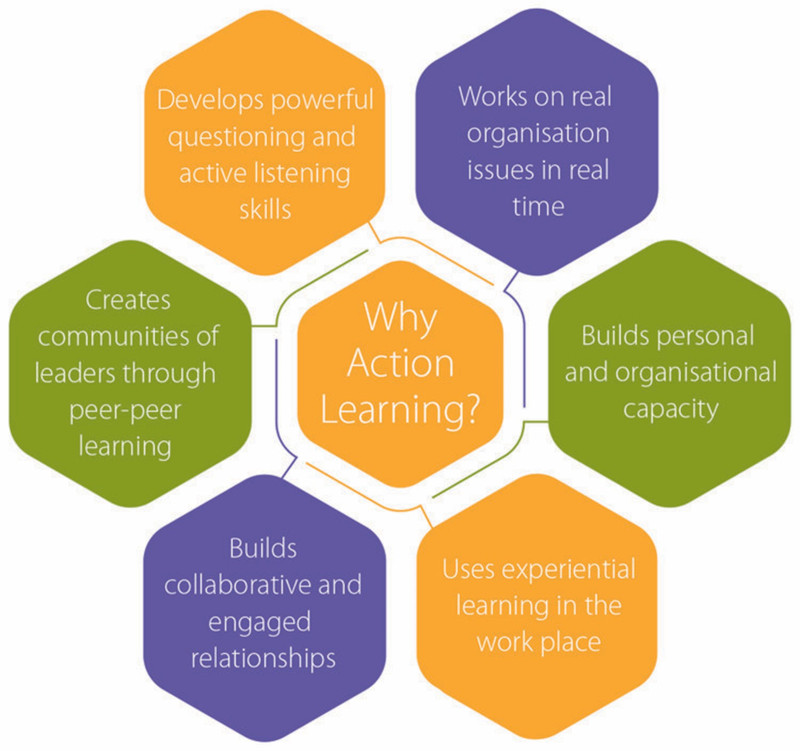 It allows individuals to harness their true power, skills and capabilities to confidently work together and find sustainable resolutions. And, it supports their personal development, enhancing emotional intelligence and resilience.
For the organisation, Action Learning is an effective way to break down silos, build connections, and strengthen networks – providing a vehicle for change and innovation.
And because it refines the skills of listening, questioning, challenge and feedback it can significantly contribute to creating a coaching culture and building coaching capacity.
How do they do it?
ICM Community Media and Learning
The Ipswich Community Development Programme.
Programme Title: "Ipswich Unfolding, Learning and Doing Together"
Initial sponsors: Ipswich Community Media and Learning CIO; "The Hive" CIC
Aims and Objectives
To enable people from the greater Ipswich area to build relationships across the private, social enterprise, health, education and public sectors and explore how they can engage in developing activities and project which will enrich the quality of community life.
Participants will be supported to build confidence and resilience and help them to clarify and achieve their aims. They could come from companies, Social enterprises, education and community workers.
The programmes will be built on the tried and tested experience of the School for Social Entrepreneurs, which has received numerous awards for helping more than 7,000 individuals to build their social enterprises over 15 years.
Participants do not need special education achievements, but must be willing to make a contribution to small working groups of peers. Each group will have a trained facilitator, whose roles will be to enable each individual and the group work together and also support individuals get the most out of the programme. When external knowledge is necessary, it will be provided.
The programme will consist of 12 sessions, held weekly as well as individual interviews to help individuals clarify their aims and objectives. By the end of the programme participants will have built self- starter and entrepreneurial skills. Those who wish to go further to develop small enterprises or socially useful projects will be able to call on further support.
Kim Trotter, Learning Director

Charlotte Young OBE, Special Adviser
Why ICM should support these programmes
Community Leadership Development programmes such as this make a profound impact on the majority of those who attend. Participants have not often previously undertaken leadership roles in the public sector or the private sector and may have little relevant formal qualifications and so commonly cannot assess their value or the worth of the impact that their social role creates. They however tend to be people who have developed very advantageous characteristics such as:
First-hand lived experience of disadvantage and deep-rooted social issues that lead to and maintain high levels of inequality and multiple forms of exclusion. They therefore have insights into what works and what is needed.
Willingness to take initial steps in working to solve problems with which they are familiar because they realise that if they don't, it is likely that no-one else will. This means they tend to have courage and be willing to take some personal risks.
SSE Programmes
The School for Social Entrepreneurs has been running programmes for these sorts of people for over 20 years and have learned and embedded these features:
All programmes are action learning based. This means that all learning is related to real life experiences.
Participants are expected to be actively thinking and acting about how they can contribute towards their community's wellbeing, how they can improve the chances of others, how they can fulfil their own potential and what support they need to get to take forward their plans.
Programmes allow them to look at how to communicate their ideas to get support, how to manage complex multiple demands, how to work out priorities, how to deal with difficult relationships and many other aspects of behaviour that have emotional as well as factual and analytical elements.
The result is that evaluations undertaken before and after attendance always tend to show:
Significant growth in confidence
Understanding of how to engage with other people and enhance their contributions
Better understanding of the context within which they will live and work and how to gain influence
Greater clarity about which direction to go
Better understanding of how their behaviour impacts on others
In summary, most participants describe their experiences of this type of programme as "changing their life". And it is their own community or neighbourhood that will benefit.